Thursday I am delivering a webinar through Traditional Arts Indiana–Social Networking for Artists and Performers: Developing and Maintaining an Online Presence.  In order to offer links referenced in the webinar and to drive traffic to this blog (That's what I'm teaching folks to do, right?) the links are listed below.
I want to thank my daughter, and Traditional Arts Indiana intern, for roping me into offering this opportunity to share this information.  She prepared the fantastic graphics filled with screen shots of my social media sites and pages.
I want to make it very clear.  I am not an expert on social media.  I've never made a study of best practice or explored all of the options.  My strength is that I've been at it for a long time.  I've always had a need to reach out to other artists and to the folks that appreciate artists.  In college I wrote letters to individuals and to magazines.  When the internet emerged I was right there on listservs, in "old school" chat rooms and forums.
Through these efforts I learned the secret techniques of chalkboard signwriters in Australia, spent a summer living on a wooden boat, spent two weeks in Hawaii building ukuleles, hosted a major ukulele festival and now I'm developing a strong group of followers that are collecting my bird carving series, 50 Little Birds.
Setting Up a Website/Blog
www.wordpress.com
WordPress offers all of the tools required to develop a blog.  But don't think of it as a blog.  Think of what you build at WordPress as the fastest, cleanest and most flexible website builder on the web.  Best of all is that it is free.  It's also pretty easy to get started.  Just jump in.  Read the tutorials and directions.  Try new things.  You can–and will–learn on the fly.
Getting People to Read your Blog
Maybe the best thing about starting a new blog is that no one will read it–really.  It takes time and it takes effort to develop a following.  So start posting and don't give a thought to who is reading it and what they are thinking.  There is no one out there.
Posts can be short or long.  I mix it up.  Some bloggers just post pictures.  Don't worry too much about content.  It will come with practice.
Purchase a nice web address and follow the directions so that it leads to your WordPress site.  They are cheap and are one of the many ways to gets folks to visit.  My web address is 50littlebirds.com.  Everyone that knows my product will remember it.  (While you're at it get a gmail email address that matches your website address.  Mine is 50littlebirds@gmail.com.  Again, no one will forget it.  If you don't want to give up your regular email address you can forward mail one way or another so you don't miss a thing.)  Add your blog address to your email signature so folks are reminded to check it every time they open your email.
When you are ready, tell folks about your blog.  Send out emails.  Tell your friends on Facebook (More on that later).  Print it on your business cards, your hangtags and your flyers.  Make it easy for folks to see, find and use.
You will begin to get traffic.  Be patient.  Building a following will take awhile. WordPress makes it really simple to see what traffic you have and where it comes from.  These folks will begin to follow you and like your posts.  This is great.   The followers get an email of every one of your posts.  When folks comment it is important that you reply.  No one likes to be ignored–ever.  Say something gracious and begin to build a relationship with your followers.
Visit your followers' blogs, and if so inclined, follow them back.  You will begin to build a network–not unlike Facebook–of folks that are truly interested in who you are and what you do.
Visit other WordPress blogs and comment.  This may be the single most important factor in attracting traffic.  Search engines, like Google, measure the number of links going to a website.  Lots of links = important content.  When you comment on another blog you build a link from that blog back to yours.  This is gold.  I blew off this bit of advice until about six months ago.  When I began visiting blogs and commenting my traffic went through the roof and continues to climb.
As you learn to use WordPress add links to your other online activities–Etsy, Facebook, Twitter, etc.  There are many tutorials and guides to lead you through the process.
Always include a picture.  When folks see an image they want to know more and are more likely to open and read (and forward!).
Facebook
You probably have a personal page on Facebook.  Use this to talk about your work and to recruit followers.  Send them to your blog.  Tell them about shows. Don't go overboard.  The goal is to make them aware of what you do and get them to subscribe/like your business page.
Now set up a business page–even if you don't feel like you are a business this is the best way for artists to share their work and ongoing projects.  I post to my Facebook business page several times a day when I'm doing something that I think is interesting.   I may post a picture and short description of a new piece or a picture my booth set up at an art show.  I do a lot of field work and often post photos of the forests or lakes that I'm exploring.  It lets folks know that you are working, thinking and creating all of the time.
This is best done from my iPhone.  A can shoot a photo, write a caption and post from just about anywhere and it only takes 2-3 minutes. (I suspect that an iPad is in my future for this.)
From your business Facebook page create events and invite friends.  I have an art show in Greenville, Ohio next month.  Every one of my followers will be invited.  They may not be anywhere near Greenville, but they will know about it and may forward the invite to friends that do.
Forums
Forums are the bulletin boards of the internet.  Folks with similar interests will post questions and answers and offer information.  I build the MidWest UkeFest completely from forum participation.  Find a forum that interests you (If you sell on Etsy they are there) and participate.  Make sure you follow the rules, often blatant advertising is not allowed.  You don't have to be blatant.  If you offer expert advice and incite, folks will be interested in what you make or do and will follow up.  Often you may announce relevant blog posts and link them to the forum.  Remember that links to your site are gold.
Twitter
Many folks, myself included, don't really get Twitter.  Twitter allows folks to post short messages to their followers.  These notes are fleeting, but can reach many, many folks.
The best way to develop a large following is to be pro-active about it.  When you begin you may follow up to 2000 folks, so follow 2000 people right away.  Don't worry about your interest level in these tweets.  You don't have to read them, you are quickly establishing a presence.  I did seek out folk/art/traditional art/tourism folks to follow.  Many of these folks will immediately, like lemmings, follow you back.  This is your core of followers.  You will pick up other, more interested and relevant followers over time from links on WordPress and Facebook.
Link your WordPress account  to Twitter and every one of your blog postings will be announced to your Twitter followers. It's hard to believe that folks are sitting around reading their Twitter feeds, but they do.
When I list a new carving on Etsy I tweet the listing.  Make sure to mention Etsy in the tweet.  It's not unusual for me to get 20-30 hits on an Etsy page within seconds of posting it on Twitter.  You can set up Etsy to automatically send your new listings to Twitter, but I don't use it.  I like to watch the hits jump up when I do it myself!
Seek out and read about building blog traffic.  There are loads of blogs about this!
Etsy
My storefront is hosted at Etsy. I stated that carefully.  I don't say that I sell on Etsy.  Etsy is not liked eBay and other sales sites that generate their own traffic.  Etsy is wonderfully popular, but your items will not sell if you simply list them and sit back.  You must work, all of the time, to drive customers to the storefront and to make purchases.
I don't want to take a lot of time talking about Etsy marketing today.  It's an amazing service that supports listing products and collecting money.  It is a wonderful and inexpensive virtual storefront.  Within their forums are hundreds of posts about how to drive sales.
You must drive your customers to Etsy.  This may make up a great deal of the content in your blog and facebook posts.  List new work and point folks to your Etsy storefront.  Write about field work or new technique and send folks to Etsy.
(Note- Don't tell live customers at sales about your Etsy storefront unless they ask a direct question.  If they think they can go home and take their time purchasing at their leisure you may have lost a sale at the show.)
  Square – Point of Sale Credit Cards
Though not social networking the Square may be the best thing that ever happened to independent artists.  For less than 3% a transaction and no monthly or service fees you can set up and account and begin to take credit cards this afternoon!  The Square works with smartphones and iPads to put a credit card swiper and cash register in the vendors hands.  Even the cardreader is free.  At a recent weekend show, I used my Square and had the entire proceeds from the show in my bank account the following morning.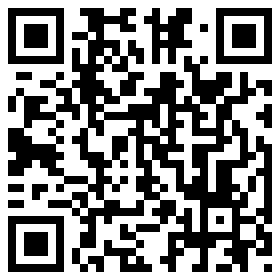 QR Codes
QR Codes (Quick Response Code) is a barcode-like square symbol that when scanned with a smartphone will lead the user to any website, image or phone number.  Codes can be generated on many websites and downloaded as a jpeg.  These codes are beginning to show up on major brand products to that consumers can find additional information.  I have a QR code that I keep posted in my booth at art shows.  I also have a huge one on the cargo box on my bicycle.  There are folks that cannot resist scanning and seeing where it leads them.
Pinterest
Pinterest is the new kid on the social media block.  It has been labelled, fairly or not, a women's social network.  (That's fine with me, most of my customers are women.) Participants virtually pin favorite images from the web onto their virtual bulletin board and can browse and explore the images pinned by friends.  There is potential for finding ways to get images of your work pinned in strategic and popular place. I've only begun to explore this.
A Bit About Tone and Voice
Social networks like facebook and Twitter are just that–social.  Folks don't like to be advertised to.  There are a couple of things to keep in mind to avoid annoying your playmates.  Provide leadership, information, leads and advice generously.  Folks can overlook the occasional plea for some business if it's offset with something of value.  Several years ago I was called to task on this.  They were right, I appeared pushy.
Just remember the rules your parents taught you–be kind, be generous, treat people like you wish to be treated.
Post Often

I try to post daily on Etsy, WordPress and Twitter.  I don't, but that's the goal.  When you post consistently folks will have reason to check in.  If things go unchanged for days or weeks they will give up on you. On busy days I might post a few pictures or re-blog something that someone else wrote.  When I have time I'll write longer pieces like this. Tell your story.  Get something up there.
Learning More
There are many great resources that can lead you to develop strong social media skills.  Check out the bookstore. Search the blogs (and leave comments).  Watch what others do.
My favorite resource is Craftcast.  Host Alison Lee (Also my little sister's name) taps fantastic artists, usually in fiber, precious metal clay or silver to discuss their creative thought and journeys.  Every once in a while she interviews someone regarding maximizing social media.  Most of what I do comes from these interviews.  Her shows also feature current events and marketing hints.   Listen to the podcasts (available on itunes) and glean what you can.  Unfortunately the descriptions tell very little about the content of each episode.
If you have comments or questions regarding how I use social media (remember, I'm no expert) feel free to comment here.  I answer all blog comments–I know you don't want to be ignored.